NOTtiNGHAM'S LEADING SEO & PPC MARKETING AGENCY
🥇🏆 🥇
Finsbury Media Nottingham is a full service digital marketing agency that delivers the very best in state of the art websites, Google Ad campaigns, SEO optimisation & Social Media Ad and content management. Our Nottingham based digital marketing agency has helped 100's of local Nottingham business increase both their inbound leads and their online rankings through our unique SEO strategies.
For PPC our unique tracking and optimisation platform allows you to actually listen to call leads generated from your campaigns!.
Our SEO strategies have delivered page 1 rankings for our clients, often the same day! Please call our Nottingham Digital Marketing Team to book a demonstration of our SEO prowess on 0115 838 9501
Our expert digital marketing agency teams in Nottingham create stunning, responsive WordPress websites designed to engage with your potential customers in just the right way, across all devices.
Whether your customer is searching on a desktop, mobile or tablet our state of the art websites appeal to your customers at just the right moment, when they are needing your service/product.
Achieve your goals and contact our Nottingham web design agency to get started with your tailor-made WordPress website today!
As a recognised and trusted Google Premier Partner we design and create lead generating online search campaigns using the most up to date practices.
We know that the real goal of a campaign isn't about the metrics but all about the results! So everything we talk about with you is around what the Cost per Lead needs to be and how many leads you need for the campaign to successful!
Our Nottingham based digital marketing agency team have over 30 years experience in delivering great results for local clients.
Do we want free clicks to our website from our potential customers? – Of course! Our SEO strategies focus on keywords that are specific to your customers searches. We help our clients search visibility using an array of tactics so that we can put your business in front of them all day every day, seven days a week.
Our digital marketing agency in Nottingham have now perfected a formula to help you outrank your competitors, whether they are in Nottingham or nationwide.
Contact our SEO experts today and see your results before you know it!
We all understand the amount of people that utilise social channels daily. Our digital marketing agency in Nottingham really understand the power of social and how to put your business in front of 1000's of potential clients accurately.
Targeting your social ads by a variety of factors we can hone in to your prospective client base with targeted social ads designed to engage with your potential customers.
Used widely social ads can ad a fantastic revenue stream to your business. Take advantage of social ads and contact our Nottingham ad agency today!
At Finsbury Media, you local digital marketing agency in Nottingham, we have some of the best designers in our nottingham web design team. As a top digital martketing agency in Nottingham you'd expect us to design beautiful eye catching, user friendly websites. What you wouldn't expect is the cost effective pricing we adopt.
We can create a completely new website to enhance your brand, or we can can bring your existing website up to date. You may want us to help build e-commerce stores or landing pages to compliment your marketing strategies.
We can include SSL certificates and hosting (if required). Finsbury Media Nottingham even offer monthly payment plans if this would be more convenient for you. Contact us and tell us about your website, and see what the UK's leading digital agency can do for you.
Our expert web team are highly skilled in designing beautifully eye catching, user friendly, wordpress websites. Depending on what stage you are already at, we can create a completely new website to enhance your brand, or we can can bring your existing wordpress website up to date. We also design and build brochure sites, e-commerce stores and landing pages to compliment your marketing strategies and promote your brand. Our pricing is structured so that it includes SSL and hosting (if hosting is necessary). We can even offer this in the form of no interest monthly payment plans, if this would be more convenient for you.
As a respected digital marketing agency in Nottingham we are experts in everything PPC. We run successful PPC campaigns across a diverse variety of industries and business sizes. We have worked with startups, small to medium sized enterprises, and multi-million pound corporations.  And we'd love to work with you!
We are not a digital marketing agency with faceless teams – you will meet and get to know your UK based account manager. All our campaigns are catered to you but all have one common goal – generating leads. In most cases, minimum spend starts at £500 per month + our management fee (20%) Finsbury Media have been called "the tech company that generate leads" – we are very proud our our awesome UK based team in Nottingham who help us achieve the success our clients demand.
When building your unique campaign, we focus it around these key figures: How much are we going to invest? What is our average order value/profit? How many leads do we need to generate? What is our cost per lead target?
We will ask for your input in this, as well as advise you on what figures we think are plausibly achievable, based on our technical expertise. Once we are both in agreement, we will execute your campaign to meet, and often times even exceed, your targets!
We utilise a different set of tools for our SEO campaigns, which allow us to see which keywords you currently rank for on a search engine, compared with which keywords YOU SHOULD be ranking for, to increase traffic. Based on this information we will be able to plan and implement a successful SEO strategy, using a variety of tactics that will make your website more visible in front of your target audience.
Successful SEO campaigns involve us working closely together with you, which is why we offer complete transparency from the outset. SEO is unfortunately not as straightforward as us being able to promise to get you to number 1 position on google overnight. However, over the course of a campaign you will see how our research driven strategies can deliver clearly visible long term results.
We are digital marketing experts in getting your website found online by your target audience.Using our dedicated SEO team we will work with you and deliver incredible results. Combined with our paid search campaigns, our SEO service compliments your overall marketing strategy to get you more leads and more more clients.
Finsbury Media is a digital marketing agency that delivers on our promises. We offer our SEO service with complete transparency of work undertaken, and results. We are not a digital agency than promise top of page 1 on Google overnight – or similar unrealistic claims. Rather, we offer an affordable and proven strategy that will deliver  visible long term results. Give us a call and discover why Finsbury Media should be your choice to help your SEO strategy and deliver amazing results.
Having your facebook and Instagram ads managed by a premire social media digital marketing agency is essential for best ROI. Finsbury Media recognises that Social Media Ads on Facebook  and Instagram is one of the most effective ways to grow your business online in 2020. Facebook and Instagram boast over 2 billion active users, with users spending several hours per week on their platform. It is also one of the most cost-effective forms of advertising in the modern era. The CPM, or cost per thousand impressions, on Facebook ranges from £1-10. This means that you can literally spend less than £1 and reach over 1,000 people.
A major benefit of working with a social media digital marketing agency is the experience and knowledge you'd have working towards driving success to your business. For one of or clients, we turned their Facebook ad spend into over a 1000% return. We accomplished this through targeting the best audience, creating ads that resonate with them, and running several combinations of ads to see which would drive the most results.
To learn more about our experience and how our digital marketing agency can help your business, contact us today Facebook advertising presents the opportunity for businesses of all sizes to reach their desired audience and sell directly to them. Businesses who leverage Facebook ads successfully can significantly grow their business in a predictable, measurable fashion. Because of this, Facebook advertising is fundamental to the success of business owners who wish to grow quickly.
Great social media management requires Finsbury Media to understand your business goals inside and out. We need to fully appreciate your brand and its targets because every business is unique. The strategy that we create and deliver will be perfectly aligned with your business image and ethos. Here at Finsbury Media we prides ourselves in getting our clients the right results. We're flexible on how we work with you. We can get on with it and look after everything for you or we can work alongside you and your team to make the most of social media.
We're different because we don't treat social media as the fluffy, 'nice-to-have' marketing channel. For us, it's the perfect tool with which to be laser-focused on engaging target consumers on an individual level and converting them into sales leads. We use a range of analytical software to continually improve our approach and provide you full access to our custom-built reporting software. We look forward to the challenge of making a success of every new business we represent.
You need a team you can trust – people that listen to your needs, who have a great track record in delivering tangible results.
BUT DON'T JUST TAKE OUR WORD FOR IT!

Alex Mockford
Superb level of service. Harry and his team with their unique software have brought an increase in sales in which we never thought possible from an internet program. Personal service, solid pricing, healthy relationships with all the team – everything you'd want from a marketing partner. This always was a do-we/don't-we situation at the start but can honestly recommend their services 100%, payback is immediate with R.O.I soaring past initial targets. A NO BRAINER FOR ANYONE LOOKING TO BOOST THEIR SALES.

Rob Stone
Some of these reviews are clearly not real, probably competition. In fairness they did cold call me and provided evidence that they could do what they said. They halved me lead gen cost on adwords within a few days and without doubt using them was a good choice. Ignore the poor reviews, these guys know what they are doing and I highly recommend them.

Marry Barry
Great company, we have dealt with lots of Digital Agencies over the last 10 years but none have given us a higher return on investment from our digital campaigns. We saw a 30% increase in the number of leads we generate off the web in less 4 then months.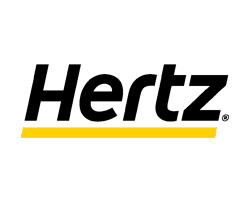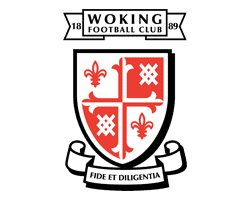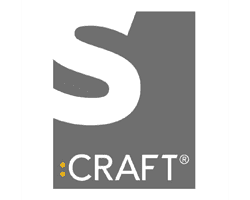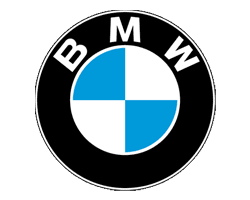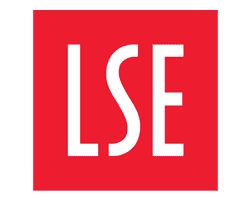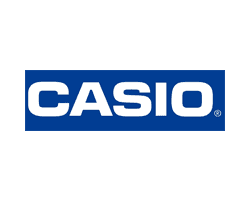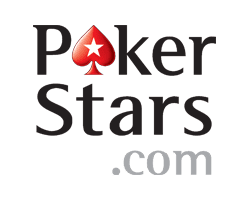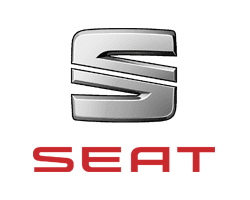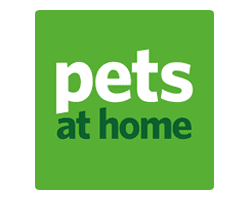 GET ALL OUR AMAZING SOCIAL MEDIA MANAGMENT CONTENT TO YOUR INBOX ONCE A MONTH
Sign up for industry updates, white papers, guides, training opportunities and much more straight to your inbox.